Wanna Ride Tahoe Shuttle (775) 790-6375
Lake Tahoe TRAIL SHUTTLE SERVICE for Mountain Bikers and Hikers
The Trails are Calling!!!
We have already kicked-off the 2023 season and are taking reservations for all Tahoe trails.
Please provide the following information when making your shuttle reservation:
Preferred date/time of shuttle
Pick-up location
Drop-off location
Number of passengers – bikes/backpacks, etc…
Primary contact
Email address/phone number
Contact us at 775-790-6375 for our summer specials. We thank you for your cooperation and we look forward to seeing you soon!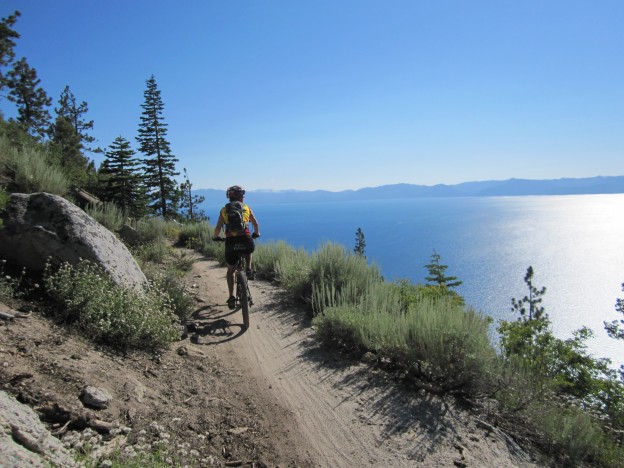 Founded in 2008, Wanna Ride is South Lake Tahoe's first trail shuttle, providing point-to-point mountain bike and hiking shuttle service throughout the region. 
There are many great mountain bike rides and hikes in and around the Lake Tahoe basin that are best accessed by shuttle! We provide Shuttle Service to and between Luther Pass, Echo Summit, Kingsbury Grade and Spooner Summit. Some of the more popular trails that we shuttle are Mr. Toad's Wild Ride, The Stinger Trail, Van Sickle Downhill, The Kingsbury Bench and all of the Tahoe Rim Trail trailheads (Big Meadows, Tahoe Meadows, Emerald Bay, Meeks Bay, Barker Pass Road, etc…)
We operate daily from 7AM until 7 PM. Shuttles can be scheduled outside of our normal hours of operation by making your reservation in advance.